Ah Produkter & Masterwood: what a "simphony"!
Ah Produkter, swedish leading company in the production of veneered ceiling and wall systems, screen wall system and much more, chooses Masterwood as CNC machine supplier in order to improve the production productivity and quality.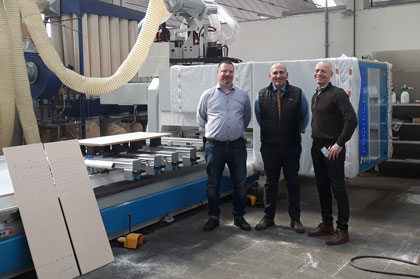 They purchased Project 375 equipped with a special drilling head for acoustic panels (36 spindles)and they found the right solution for flexibility.
The drilling head with 36 spindles specifically designed for acoustic panels has been equipped by Masterwood with special features that make it suitable also for drilling veneered panels with a fiber-cement structure.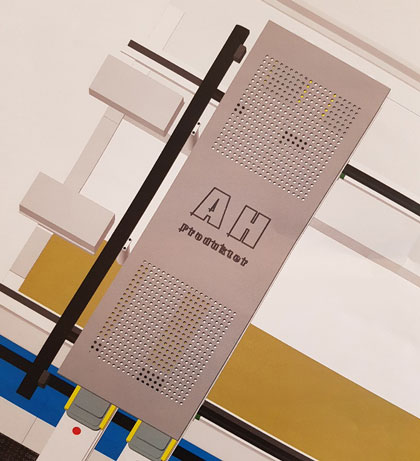 During the visit at our factories in Rimini, the customer, our Area Manager Andrea Lazzarini and our Swedish dealer, Mats Mared of Mared AB, showed full satisfaction for the perfectly success of the acceptance test.
Satisfied customers: we can not ask for anything better!
Contact us for further information!